Source matters.
Deep beneath the Sawtooth Wilderness, an ancient spring rises through crystal-lined granite, naturally enriched with a powerful combination of minerals unlike any other in the world. This is water that nourishes us more deeply.
Learn About the Source

Spring water, 16,000 years in the making
We offer 2 paths to deeper wellness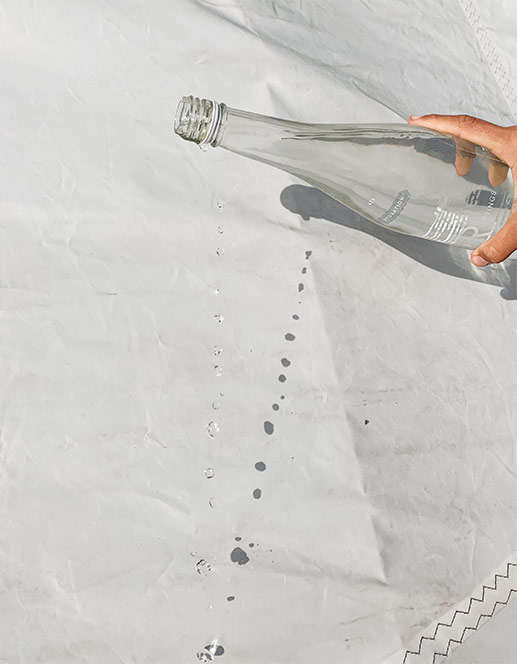 Single-Source Bottled Water
Try our premium glass bottled water. HYDRATION Bottled Water is a natural blend of Rising Springs Source vapor-distilled water, and our unprocessed geothermal spring water, supporting all-day hydration.
Coming 2021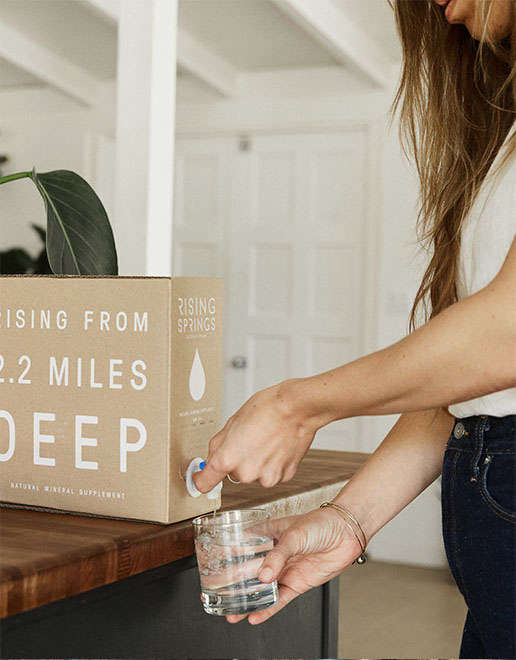 Natural Mineral Supplement
Experience wellness, directly from the source. Our signature WELLNESS Natural Mineral Supplement is made of 100% natural geothermal spring water, with naturally-occurring minerals that revitalize and restore. So full of nutrients we call it a mineral supplement—it's nature's health elixir.
Shop
Pure water is the world's first and foremost medicine."

What The Experts Have To Say
"Regular supplementation with a mineralized, pure and unprocessed water from a trusted spring helps nourish our cells – and is the perfect counterbalance to the denatured water from our filtered systems."

Dr. Kristi Wrightson-Harter, ND, MS, RD
"I am beyond thankful this pristine sourcing is possible. Read the specifics on the website about the extent of this water's "clean" status and prepare to be impressed. Thank you for making this available, and thank you for the highly conscientious eco-packaging you've developed."

Dr Amron Bevels-Wilson, MD
"It's not your typical bottle of water that you might be seeing in the grocery store. This is something that I really think has a lot of passion to it."

Martin Riese, Water Sommelier