WHY DRINK RISING SPRINGS?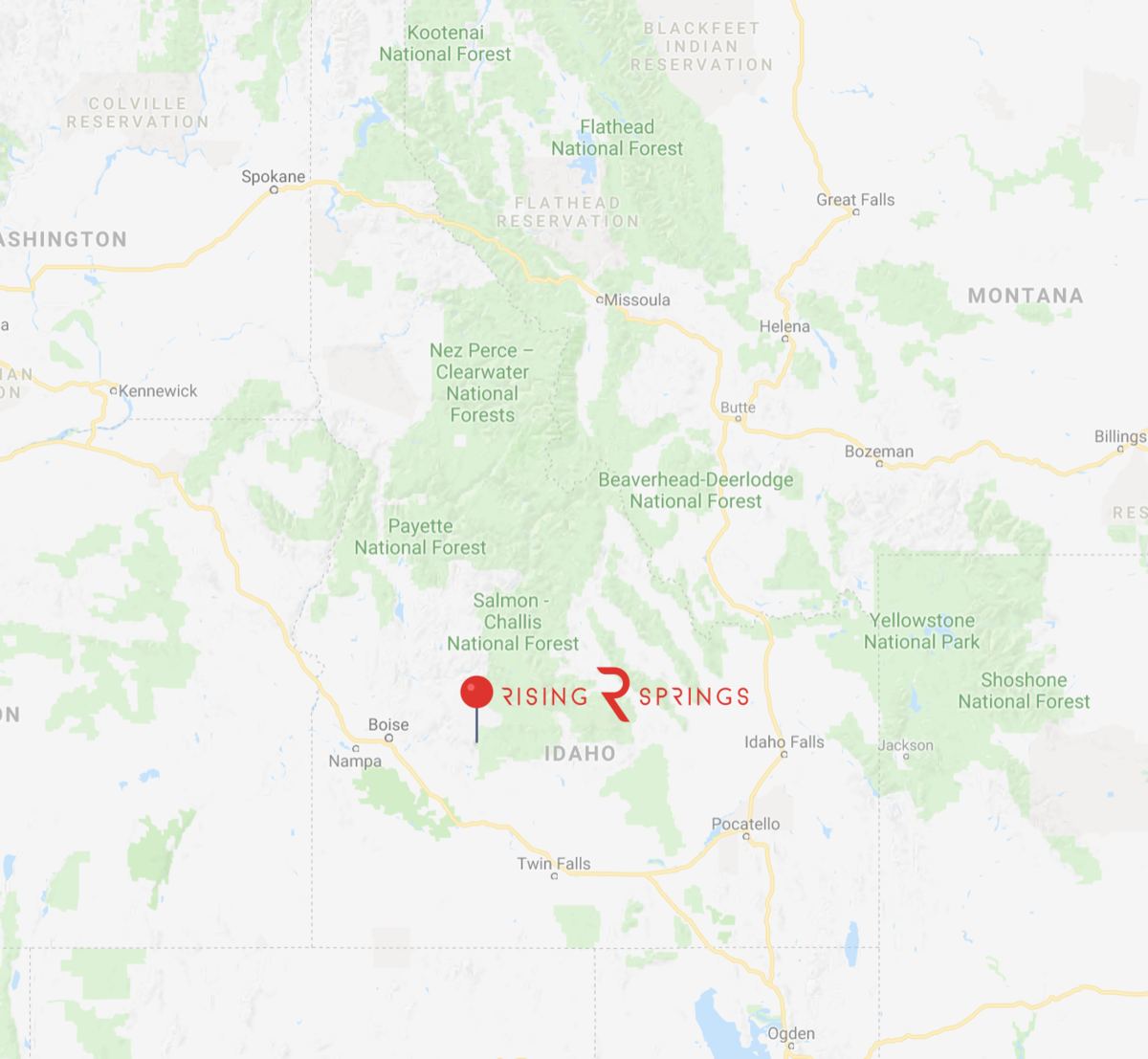 Because Source Matters.
Rising Springs is one of the deepest known natural springs, flowing up under its own pressure from an astonishing depth of 2.2 miles.


As it rises up from 2.2 miles deep, through cracks and fissures in the dense granite Idaho Batholith ("deep rock" in Greek), the water is protected for the entirety of its 16,000 year journey by the granite and its own tremendous upward and outward pressure.


It rushes through miles of silica quartz crystals, absorbing energy, a light minerality and a unique redox potential.
Rising from 2.2 miles deep under its own tremendous and constant pressure.
NATURAL MINERAL SUPPLEMENT
The only natural source water in the US packaged as a NMS – whole, live and mineral-rich in Silica, Bicarbonate, and Fluoride.
Tested pure to parts per quadrillion (a million billions!). Zero contaminants of any kind.
For 16,000 years by dense granite and intense heat.